News
On Thursday February 7, 2019, Theresa Fakete fell-asleep-in-the-Lord peacefully.

Funeral Arrangements are as follows: Read More
On Thursday January 10, 2019, Patricia (Pat) Overdorf fell-asleep-in-the-Lord peacefully, surrounded by her family.

Pat a life-long member of Holy Ghost Parish served our parish well in many capacities including and not limited to member of the Parish Council, Past President of the Altar Society, Social Center Manager, Member of the Cemetery Committee, Coffee Hour Coordinator and Outreach Coordinator to St. Mary's Shelter, and needy families at Thanksgiving. She will be sorely missed by all.

Funeral Arrangements are as follows: Read More
CHRIST IS BORN! GLORIFY HIM!
Dear Beloved Brothers and Sisters in Christ, I greet you with joy and love in the Name of our Incarnate Lord and Saviour Jesus Christ. Let us give thanks to Almighty God, by whose grace we have been given the opportunity to celebrate the Birth of His Son. If we look around, we find hatred, mistrust, suffering, and the absence of peace and love in our homes, neighborhoods, cities, country, and in fact the whole world. This reality in life makes us cry out for God's help, assistance, and intervention.
Read More
CHRIST IS BORN! GLORIFY HIM!
CHRISTOS RAZDAJETSJA! SLAVITE JEHO!
On behalf of Pani Carol, Daniel, Timothy and myself, I would like to thank you all for your cards, gifts, prayers and best wishes on the Feast of the Nativity. We wish all of God's choicest blessings on the entire Holy Ghost Parish Family on this great Feast day and offer our sincere thanks Read More
Showing 1 - 4 of 4 Articles | Page 1 of 1
autoplay="autoplay">
Prayer Corner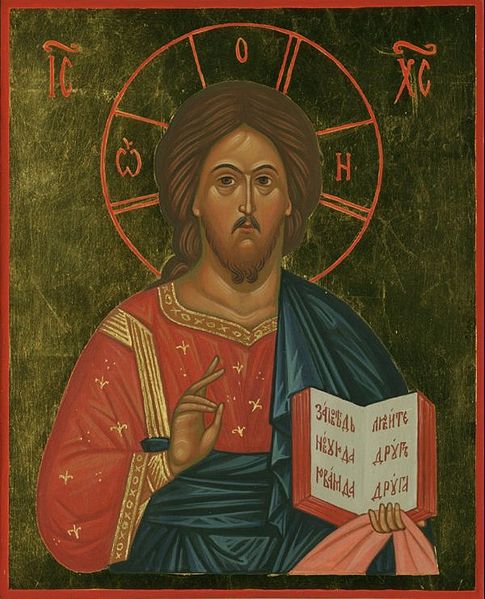 Listen To The Lives Of The Saints Commemorated Today
Visit the Prayer Corner for more daily readings, hymns, a monthly calendar of saints and feasts, and more.
---