October 7 Messages From Fr. John
GOOD MORNING TO ALL
JESUS SAID, "I AM THE LIGHT OF THE WORLD, THOSE WHO WALK WITH ME, WILL NEVER WALK IN DARKNESS." YES, IT IS TRUE....WALK IN THE LIGHT OF FAITH, WALK WITH THE LORD TODAY, SUNDAY, AND COME TO LITURGY, Love Fr. John.
NOTE....ALMOST 200 HAVE SIGNED UP TO COME TO FR. & PANI' S RETIREMENT DINNER NEXT SUNDAY, IF YOU WISH TO COME SEE YVONNE OR MEGAN TODAY AT COFFEE HOUR....A FEW SPACES LEFT. CHILDREN UNDER 18, FREE...
GOOD DAY FOR SUNDAY SCHOOL START
HI BELOVED PEOPLE TODAY WAS A WONDERFUL DAY CREATED BY GOD....THE WEATHER WAS PERFECT TO DO ANYTHING OUTSIDE....OFF THANKS TO THE CREATOR; TODAY AT HOLY GHOST WAS THE START OF THE 81ST YEAR OF SUNDAY SCHOOL. MANY PARENTS BROUGHT THEIR CHILDREN, AND SOME DID NOT COME, BECAUSE THEY ARE AWAY ON THE WEEKEND FOR COLUMBUS DAY.
NEXT SUNDAY LITURGY AT 10 AM....AND BACK TO SUNDAY SCHOOL ON OCT. 21....UNTIL 11:15, LUNCH AT SOCIAL CENTER, GAMES AND OFF TO THE PUMPKIN FARM, HAYRIDE....FILL OUT THE FORM IN THE BULLETIN OR CALL TRACEY....484-995-0979...THANKS.
Prayer Corner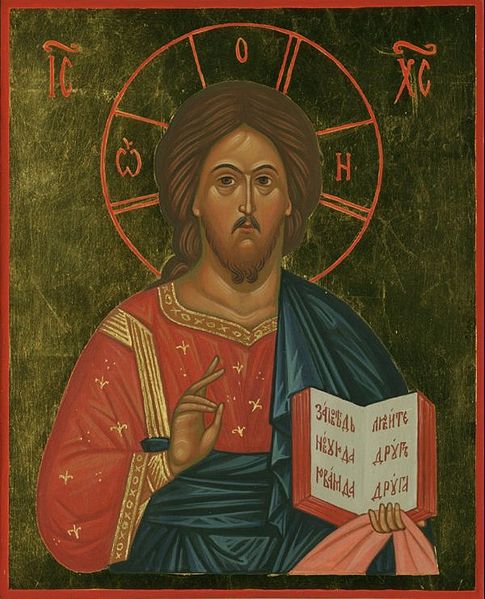 Listen To The Lives Of The Saints Commemorated Today
Visit the Prayer Corner for more daily readings, hymns, a monthly calendar of saints and feasts, and more.
---