October 8 Message from Father John
MONDAY MEDITATION
GOOD MORNING TO ALL.... START THE WEEK WITH BLESSINGS FROM ABOVE. ALMIGHTY GOD OUR HEAVENLY FATHER, YOUR GENEROUS GOODNESS COMES TO US NEW EVERY DAY. BY THE WORK OF THE HOLY SPIRIT, LEAD US TO ACKNOWLEDGE YOUR GOODNESS, WE GIVE THANKS FOR YOUR BENEFITS, AND SERVE YOU IN WILLING OBEDIENCE, THROUGH JESUS CHRIST, OUR SAVIOR AND LORD. AMEN. Love Fr. John.
Have a blessed day and week...... Make the sign of the Cross every morning to start the day, and end the day with the cross...
MONDAY EVENING MEDITATION
A GOOD NIGHTS SLEEP TO ALL;MERCIFUL CREATOR, YOU SAW US THROUGH THIS DAY WITH ITS DIFFICULTIES, WHILE ALSO GRANTING US BLESSINGS. FOR THIS WE THANK YOU. WE REMEMBER OTHERS AROUND THE WORLD WHO SUFFER FROM NATURAL CALAMITIES. HAVE MERCY, O LORD. WE REMEMBER THAT OUR LORD JESUS CHRIST EMPTIED HIMSELF, BECAME A SERVANT AND GAVE ALL, EVEN HIS LIFE FOR US. HELP US TO SPREAD UNIVERSAL LOVE. GIVE A PEACEFUL NIGHT OF REST. BLESS OUR CHILDREN, WATCH OVER THEM AND SEND THE ANGELS TO PROTECT THEM. LOVE FR. JOHN.
PARISHIONERS HAVE BEEN ASKING IF CONFESSION ARE THIS SAT. YES, FROM 10:30 TO 11:30, SUN. FROM 9 TO 9:45.
Prayer Corner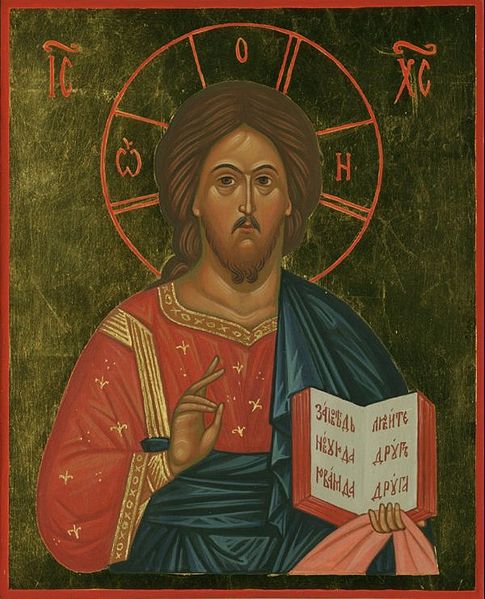 Listen To The Lives Of The Saints Commemorated Today
Visit the Prayer Corner for more daily readings, hymns, a monthly calendar of saints and feasts, and more.
---