81 BLESSED YEARS OF HOLY GHOST CHURCH August 7, 1937 - 2018
Glory Be To Jesus Christ!
Welcome to Holy Ghost Orthodox Christian Church. We are a parish of the Orthodox Christian Faith which was established on the day of Holy Pentecost in the Year 33 AD. Our parish community is a member of the American Carpatho-Russian Orthodox Diocese of the U.S.A. whose presiding bishop is His Grace, Bishop Gregory of Nyssa. The American Carpatho-Russian Orthodox Diocese is an autonomous diocese under the spiritual protection of the Ecumenical Patriarchate of Constantinople of which His All-Holiness, Ecumenical Patriarch Bartholomew I is the Primate.
Our congregation of over 160 families is trans-national, attracting members from all branches of Orthodoxy and through conversion to the Holy Orthodox Faith. Through this web site, we are pleased to be able to introduce you to the worship and fellowship as it is expressed in the life of our Parish. If you are a new member of our parish, or are considering membership, these web pages will acquaint you with what our parish offers.
Come worship with us. We actively seek to share our faith with others. Learn More ...
---
Church Schedule
Divine Liturgy begins at 9:30 AM.
Summer Divine Liturgy, from June to August, starts at 9:00 AM.
Coffee hour after Liturgy every Sunday.
All Feast Day celebrations follow the Julian Calendar.
Services are in English.
---
The Faith
An ever-growing number of persons from various backgrounds are becoming interested in the Orthodox Church. These individuals are discovering the ancient faith and rich traditions of the Orthodox Church. They have been attracted by her mystical vision of God and His Kingdom, by the beauty of her worship, by the purity of her Christian faith, and by her continuity with the past. Read More
---
Parish News
Saturday, April 28, 2018
Friday evening was an awesome day for Holy Ghost Church,,,, The Blessed Mother came to visit and leave a blessing in the four walls of Holy Ghost Church... She came to leave a blessing forever with her Myrrh bearing Myrrh, which will never leave Holy Ghost Church.... Her Myrrh, her oil, her fragrance.... will be forever in Holy Ghost Church.... She is not coming back, but her presence is here to stay forever... She has left a miracle here.... if you were here.... She blessed you.... if you come tomorrow, Sunday, Fr. John will bless you with the Myrrh.... and Teachers and Sunday School children you come up at 11:15, and you will be blessed by The Mother of God... with her Myrrh... from the Icon..... I will tell you tomorrow, if you are at Liturgy.... if you miss Liturgy... you will miss the blessings... tell you more tomorrow.... many thanks to the 12 priests, to Fr. Mark Leasure, and his helpers... and to all the Church Officers, who helped in any way to make this visit, perfect in all ways... Love Fr. John. If you were not here Friday, I will bless you tomorrow... with the Myrrh....the Blessed Mother loves you, and sheds tears for you... come to her tomorrow.... and you will have a blessed life.... and not a worldly life....
See Current Weekly Bulletin For More Updates
---
Prayer Corner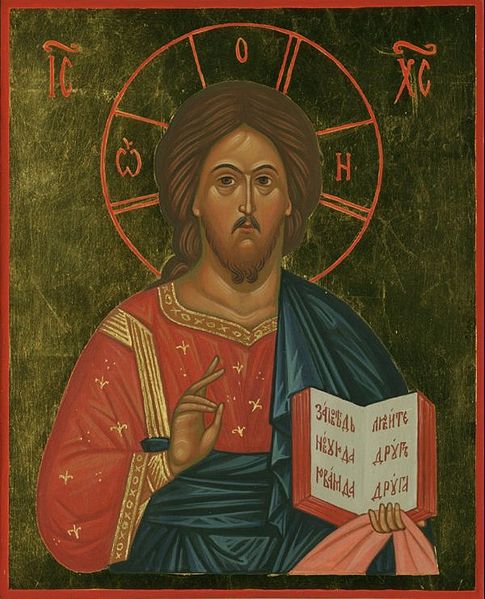 Listen To The Lives Of The Saints Commemorated Today
Visit the Prayer Corner for more daily readings, hymns, a monthly calendar of saints and feasts, and more.
---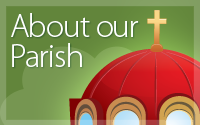 View our online weekly parish bulletin


Shop Orthodox Goods.Com

Share the Orthodox Christian Faith with an Iconogram
---

---

Most Recent Divine Liturgy From
Christ The Saviour Orthodox
Cathedral of Johnstown, PA
---