Open Mic Creativity Night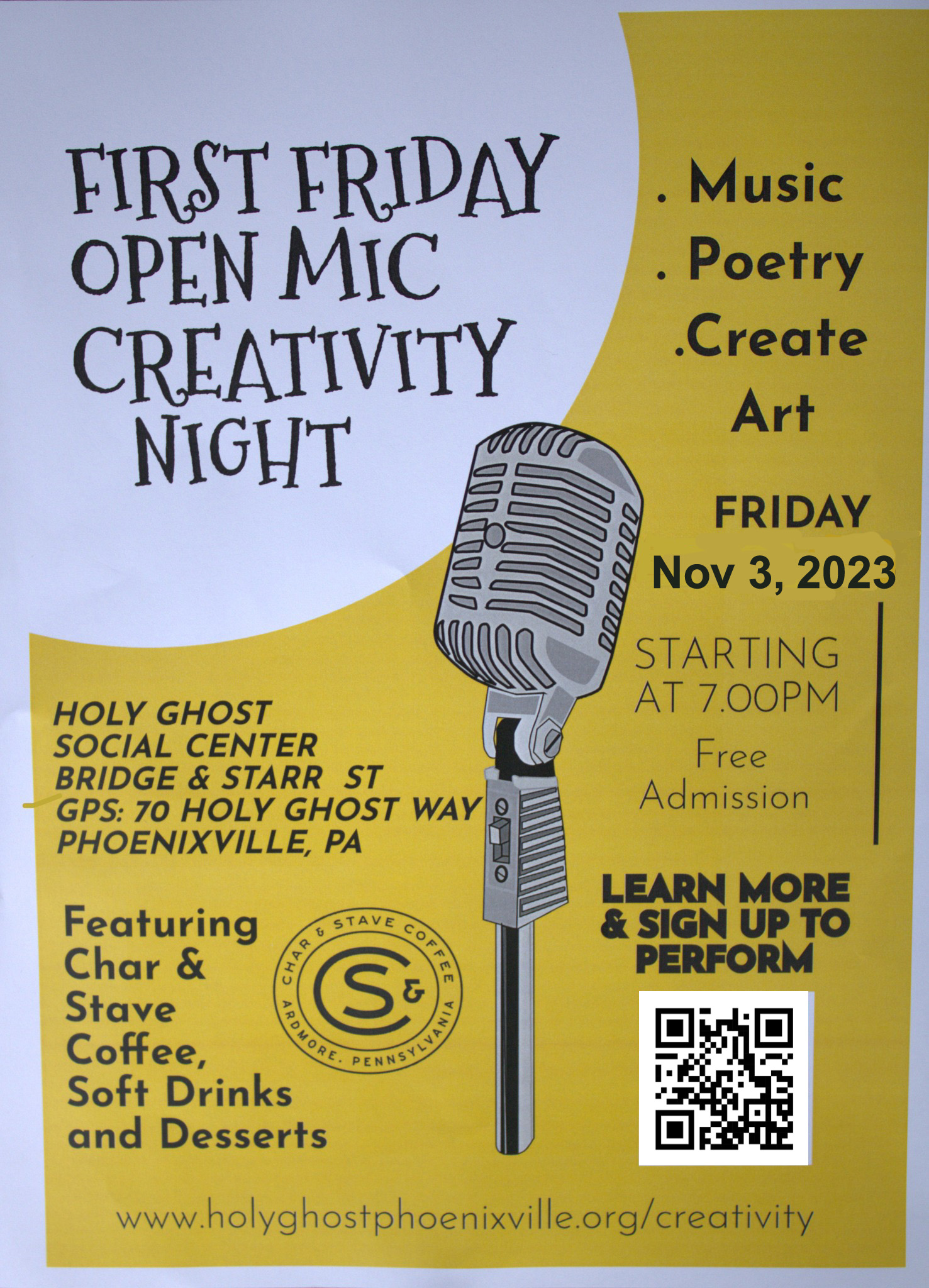 Do you enjoy music, poetry and the arts?
Do you play an instrument, sing, or have a favorite poem you'd like to share?
Do you like to paint, draw, or write, while listening to live music?
Come join us as a spectator or performer at our first ever, open mic creativity night at Holy Ghost Social Center!
If you would like to perform, please CLICK HERE to let us know. Participants will be given up to 10 minutes to sing, play an instrument, or read poetry.
There is no admission fee, but a free will offering may be made to support the event, with any proceeds above expenses going to a local charity.
Refreshments will include Char and Stave Coffee, courtesy of our good friend and neighbor Jared Atkins the founder of Char and Stave Coffee House in Ardmore, and Bluebird Distilling, soft drinks and dessert items. Hope YOU can join us!
Holy Ghost Social Center is located at the corner of Bridge and Starr Streets in Phoenixville, PA, directly across from Bluebird Distilling.
GPS Address: 70 Holy Ghost Way, Phoenixville, PA, 19460 - Ample parking is available at the Holy Ghost Church Parking Lot.
Questions? Contact Fr. Peter at hgocpriest@gmail.com