Pastoral Ponderings For Holy Saturday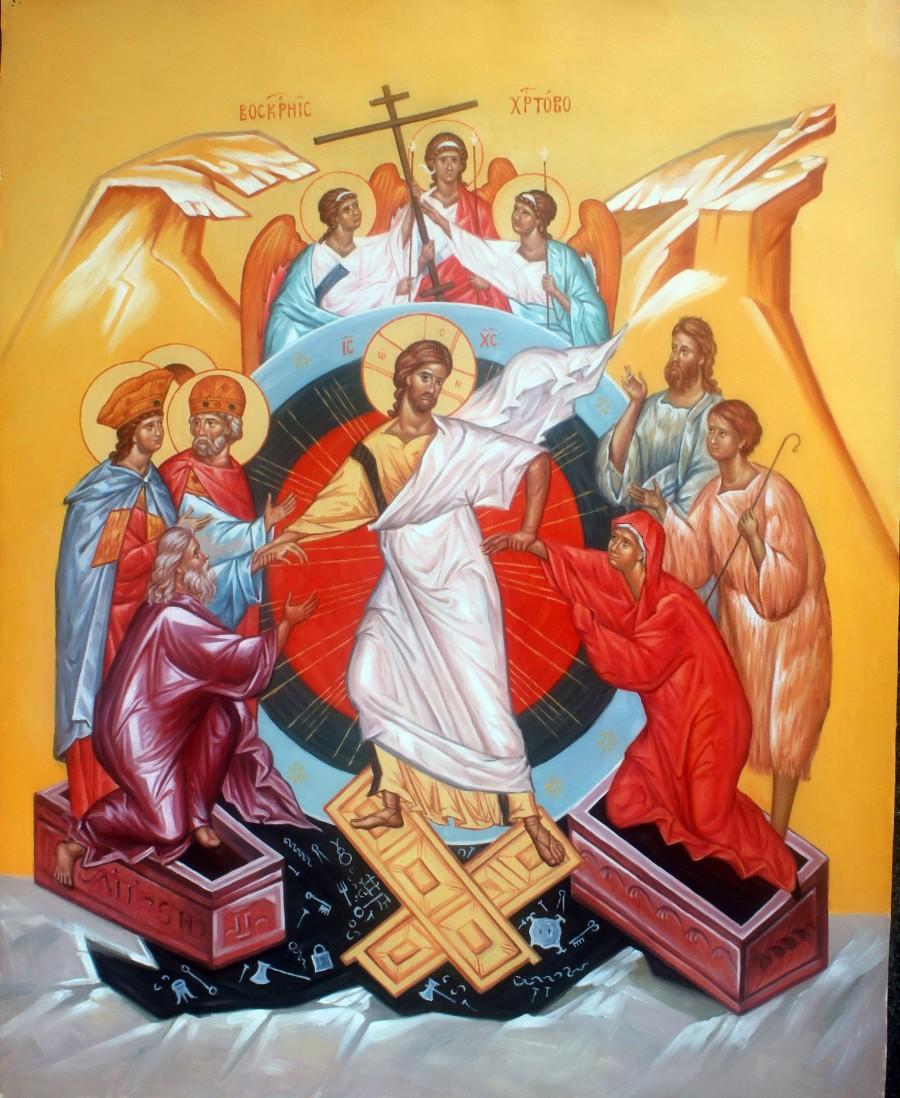 Pastoral Ponderings For Holy Saturday
Today we ponder the the mystery of the Lord's descent into Hades, the place of the dead. Death, our ultimate enemy, is defeated from within. "He (Christ) gave Himself as a ransom to death in which we were held captive, sold under sin. Descending into Hades through the Cross ... He loosed the bonds of death" (Liturgy of St. Basil).
Today our focus is on the Tomb of Christ. This is no ordinary grave. It is not a place of corruption, decay and defeat. It is life-giving, a source of power, victory and liberation. Because of this we spend a lot of time in the Church today, celeraint Divine Liturgy and guarding the tomb all day.
Great Saturday is the day between Jesus' death and His resurrection. It is the day of watchful expectation, in which mourning is being transformed into joy. At today's Liturgy we change the altar linens and vestments to white and we hear the first Gospel reading of the Resurrection. We can hardly contain our joy until the actual Resurrection Matins, where there is an explosion of joy as we sing Christ is Risen with great joy.
Be sure to come and bring your children to Resurrection Matins tonight at 8 pm. It will be such a beautiful and joyful service - a foretaste of Heaven. There are still many in our community that have not approached the Holy Mystery of Confession yet... time is running out - I will be available before Resurrection Matins tonight beginning at 6:30 pm.
One more day... you can do it... strict fast day if you are able... then a huge feast!
Love in Christ,
Fr Peter
P.S. You can listen to today's reflection by Fr. Miloro ( on PC or droid phone) by going to this link: http://holyghostphoenixville.org/lent
Prayer Corner
Visit the Prayer Corner for more daily readings, hymns, a monthly calendar of saints and feasts, and more.